. . . Comments by Tedd

July 31, 2019
Since we last published, we've lost a few members of our family; Steve "The Big Dog" Duemig and the former host of Breakfast with The Beatles, Dr Chuck Stevens. Keep them in your prayers.
Congrats to Jack Harris and Mike Calta, both nominated as Major Market Personality of the Year, according to the NAB. 2 out of the 5 nominees are from Tampa Bay.
Have you heard the Pat and Aaron show on FM 95.6 ? They work very well together, good friends make good radio tag team partners
Terry Young gone from mornings at WTMP 1150 AM. The station features Motown and R & B from the 60s. 70s, and 80s. Ownership owns several signals in the Bay Area and apparently are short on cash.
Have a great second half of Summer, until we meet again, LIVE IT UP!
Live It Up!
---
AM Tampa Bay Newsradio 970 WFLA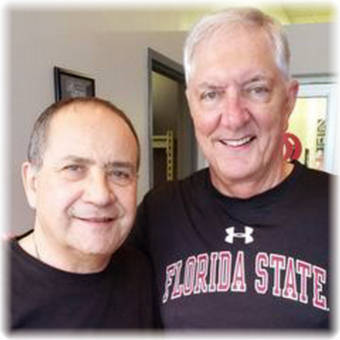 Tedd Webb (Now Retired) & Jack Harris
---
---

Hear Tedd Webb's WFLA Storm Promo
---

Tedd Webb's Jamaican Red Beans/Rice/Chicken Recipe
---

Tedd Webb's Freakin' Awesome Potatoes Salad