Comments by Tedd

January 15, 2020
The axe came flying again as IHeart Media fired 800 employees this week. The RIFS (Reduction in forces) came as a shock to those at the local IHeart affiliates. Among those gone are AM Tampa Bay morning co host Jeff Kuyrkendall. Jeff has been a member of that staff for close to 30 years. He was shocked by the release. "I don't know what the future has in store, Ill get my resume put together and start looking".
It's an annual happening at IHeart Media, usually comes before Christmas, this year it came after the holidays.
Another death in the radio family, Dr Chuck Stevens, former host of Breakfast With The Beatles, passed away two months ago. He was suffering from cancer
Stevens had worked at WLCY, and U92 in the Bay area.
To those that are in the radio business, what advise would you give to young people wanting to get into the business?
Until we meet again, LIVE IT UP!
Live It Up!
---
AM Tampa Bay Newsradio 970 WFLA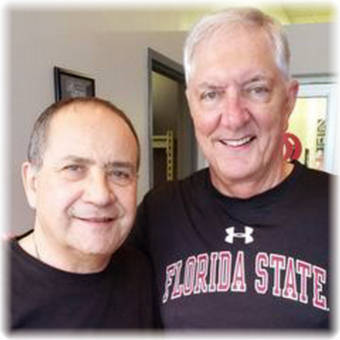 Tedd Webb (Now Retired) & Jack Harris
---
---

Hear Tedd Webb's WFLA Storm Promo
---

Tedd Webb's Jamaican Red Beans/Rice/Chicken Recipe
---

Tedd Webb's Freakin' Awesome Potatoes Salad