. . . Comments by Tedd

October 5, 2018
Doesn't matter how you look! If you worked (or work) in media....
Join us at the 13th Annual Tampa Bay Radio Reunion,
Saturday, November 3, 2018, from 2 to 5 p.m. at
World of Beer's "Tampa International" location
5311 Avion Park Drive, Tampa, Florida... Across West Spruce Street from the TIA's Rental Car Center.
RSVP right now to Sandy Hall Woodworth:
swoodworth@embarqmail.com
Details:
● Order from the menu on your own check
● This is a BYOW event (Bring Your Own Wallet)
● Treat your server generously
● Bring your radio face for the group photo around 3:45
. . . Til the next edition,
Live It Up!
---
AM Tampa Bay - Weekday Mornings
5-9 on Newsradio970 WFLA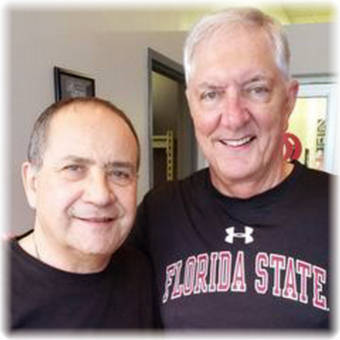 Tedd Webb (Now Retired) & Jack Harris
---
---

Hear Tedd Webb's WFLA Storm Promo
---

Tedd Webb's Jamaican Red Beans/Rice/Chicken Recipe
---

Tedd Webb's Freakin' Awesome Potatoes Salad