Comments by Tedd

September 25, 2019
We open with some sad news, Howard Hewes, whose real name was Joel Bush has passed away. Pittsburgh native was first heard in the Bay area on WCWR, the "Sound of solid Gold" in 1969. It was not long before he made quite a name for himself, making stops at WINQ, WLCY and WHBO. Howard also did a talk show on Sun Radio Network in Tampa Bay before moving to Atlanta in 1994. Hewes moved back to Tampa last year.
Howard had been battling a drinking addiction since the death of his wife Janice 10 years ago. He is survived by his mother who lives in a nursing home in St Petersburg.
The Tampa Bay Radio Reunion is all set for November, we will have more detail when they become available.
Enjoy this fall weather and we'll be in touch soon...
Until we meet again, LIVE IT UP!
Live It Up!
---
AM Tampa Bay Newsradio 970 WFLA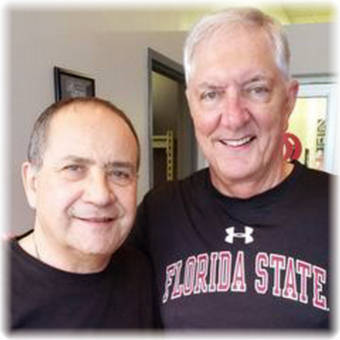 Tedd Webb (Now Retired) & Jack Harris
---
---

Hear Tedd Webb's WFLA Storm Promo
---

Tedd Webb's Jamaican Red Beans/Rice/Chicken Recipe
---

Tedd Webb's Freakin' Awesome Potatoes Salad