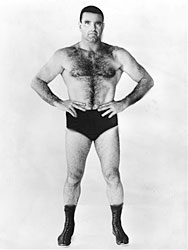 Don Curtis
Former Professional Wrestler Don Curtis "The Buffalo Bomber". Don Curtis was a Buffalo boy. He went into submarine service during WWII and then went to Univ.of Buffalo. In 1980 he was inducted into the U.B. Athletic Hall of Fame for his wrestling and football.
He was discovered by Lou Thesz during a scrimmage, and later he became a pro wrestler. He was a promoter in Jacksonville until 1981 when he left wrestling & became the Chief of the Gator Bowl complex.
He finished out his career in life as a City Manager in 1990, when he retired to golf, airplanes and watching his new grandson! He just turned 75 years old in May, and still occasionally hits a golf ball or two.
He is married and has two daughters and a granddaughter and grandson, all living in Jacksonville, FL. His son from his former marriage, lives in New Zealand with his wife and five children, 2 girls and three boys.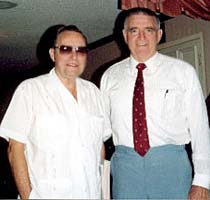 Gordon Solie & Don Curtis