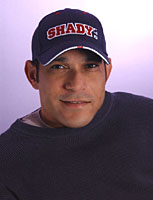 Hurricane Stevens
Hurricane Stevens, (Formerly known as Power 93's "Boner") born and raised in Miami, Florida... Started his radio career in his 2nd year of college and landed his first paying radio job in Tampa, Florida at Power 93 "The Power Pig" in 1990.
Hired by Marc Chase and BJ Harris, Hurricane became a "jack of all trades" with many different responsibilities for WFLZ. (Promotions, Engineering, Programming, Producing and Overnight Air Personality.) Hurricane has become one of the few original "Power Pig" survivors left on the WFLZ signal. "Boner" or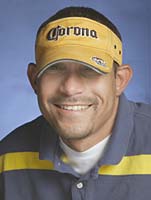 "Hurricane" depending who you are ... or how well you know him... For the last 9 years, has been "The Executive Technical Producer'' and "Air Personality" of The MJ & BJ Morning Show ... Which now known as "The MJ Morning Show." (Syndicated on WFLZ, KSLZ, WMAX and WBFA) He also one of the producers of MJ Kelli's afternoon talk show, "The Schnitt Show" (Syndicated on WIOD, WFLA, WFLF and WSPB)
Hurricane has worked with great talents like: Mark Chase, BJ Harris, Jeff Kapugi, Dave Reinhart, Gabe Hobbs, Domino, Jomama Johnson, Bubba The Love Sponge, MJ Kelli, Tedd Webb, Jack Harris, Stan Priest, Matt The Bratt, Hawk Harrison, Marty McFly, Tim Dukes, Tom Steele, Jason Dixion, Gator McKlusky, The Big Woody, Dave Mann, Jennifer Jordan, Jeff Thomas, Kane, Spyder Harrison, Lisa Paige, Froggy And Carson.
Hurricane's next radio step: Get into radio management!