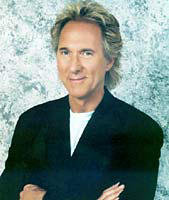 Gary Puckett
You might ask how does Gary Puckett fit into a Tampa Bay 'Where are They Now?" Well this is where Gary is now. He moved to town a few years back and lives in the Bay area with his lovely wife Lorrie.
Gary does many shows across the country and overseas. His voice is still as smooth and silky as it was when he was banging out hits with the Union Gap.
GARY PUCKETT and the UNION GAP was one of the most successful musical groups of the sixties. Gary's unmistakable signature voice garnered six consecutive gold records and top ten Billboard hits with the following titles:
"YOUNG GIRL"
"WOMAN WOMAN"
"LADY WILLPOWER"
"OVER YOU"
"THIS GIRL IS A WOMAN NOW"
"DON'T GIVE IN TO HIM"
Truly one of the great voices of our time, and we are proud to have him as our neighbor in Tampa Bay.