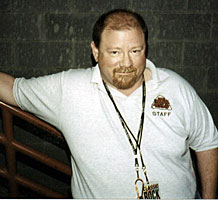 Brent Alberts
Brent got his start in radio in 1966, working in New Smyrna Beach, and has been round the bases. He did make a pit stop in Tampa Bay in 1970. He replaced Tedd Webb at WCWR, the Oldies station 1470, when Tedd Webb was fired by Arthur Karp. He used the name Ted Webb, dropping one of the D's.
Tedd Webb went to work at WFSO across town using the name 'The Real Tedd Webb'.
Some of Brent Alberts' stops include:
1968 WOGO WMFJ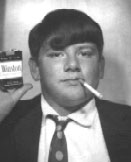 1967
1969 WJBS, WTAL, ESSA, WREK & WMFJ
1970 WPAS, WCWR (as Ted Webb)
1971 WOGO, WPDQ, WDAT
1972 WSGA, WZAT
1973 WVLD, WIIN & WFOM
1974-75 WKLS
1976-77 WGLF, WTNT, WOMA, WAIV, & WFSU
1978-79 WLPX, WISN,
1979 WYFE, WLUP,
1980-81 WQFM
1982-84 WYFE
1984-85 WIQB, WNRS,
1987-88 KMYZ, WQFM, WZTR, KFMQ & KLMS
1989-92 WGTR WFLC, KTHK,
1992-98 KLUV. KZPS,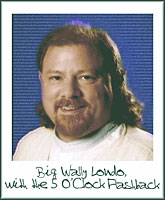 1998-2002 WNRQ
2002 – present WLAV Grand Rapids, Michigan on the air as 'Big Wally Londo'
Brent Alberts, the last of a breed that dominated top 40 Radio across America for 5 decades. A great entertainer, one fantastic DJ.
Screamin' Jay says "I worked with him at WIIN; NICE guy. He and I got along great. He was coming in the front door as I was going out the back; we only worked together a couple of months, but one of the nicest guys I ever met in the biz."