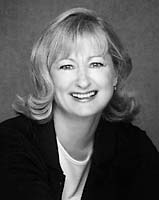 Bonnie Agan
Bonnie Agan left WFLA Radio in 1989 to become Creative director for an ad agency. Bonnie also pursued her firstb love, acting, enrolling in classes at America Stage, making her professional theatre debut in 1990.
Today she combines a voice over career with on camera work and theatre. She and her hubby Richard celebrated their 30th wedding anniversary.
Bonnie is one of the funniest, most creative creatures on planet Earth.