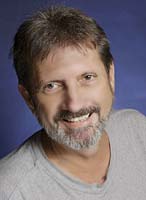 Bobby Barnes & The Impacs
In the early 1960s, Rock & Roll had a Tampa Bay flavor. Many bands would play the local auditoriums as opening acts for the major acts coming to town. One of the bands that sprang from that era was St. Petersburg's Impacs. Bobby Barnes, Vic Waters, Jay Angello, Chuck Kaniss,& Tony Brown would rock, local audiences wild, often blowing away other local stars like Rodney & The Mystics, The Rockers, and national sensation Fabian Forte.
In 1963, The Impacs released "I'm Gonna Make You Cry" on Cameo Parkway record from Philadelphia. It was an awesome song that propelled the band to new heights.
Today, Bobby Barnes keeps the candle lit, and carries on the tradition of the Impacs, as they play many dates across the bay area.
Bobby is involved in getting a wall at the St Petersburg Historical Museum for the local bands that dominated the scene in the late 50s and 60s in Tampa Bay. The Museum had Bobby drums and picture on display for 2 years, as the Impacs were the first band to play rock & roll at the St Petersburg Coliseum.
If you have any pictures of bands from that era, or contact with musicians that made up the docket, like the Tropics, Mystics, Rockers, The Entertainers, please contact Bobby Barnes at www.impacs.com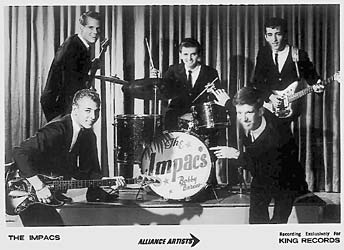 ~ 1963 ~