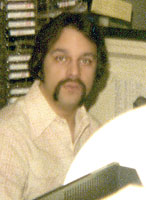 Bob Tracy
He didn't stay long, only from 1976 through 1977, but this WLCY Program Director made quite an impression. One of the smoothest set of pipes in the history of Tampa Bay radio, Bob went on to score much success in the radio game.
Tracy had worked in Indianapolis & Erie, Pa before coming to Tampa Bay. It was after his LCY stint that things got hot for him. Bob ended up doing a brief stop in Memphis at WMPS before departing on a 10 year odyssey to the Windy City, Chicago working at the legendary WMAQ, one of the heritage radio stations in America. Bob also worked the 'Satellite Music Network' as well as the 'Interstate Radio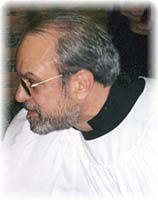 Network' before retiring from radio.
He now resides in Chicago, sells real estate, and sang in the choir at the Church of The Advent in Logan Square.
One of the truly nice guys in this often nasty business.
Update: June 2014
Bob Tracy former Program Director at WLCY during the disco days of the mid 70s has passed away from lung cancer in Chicago.