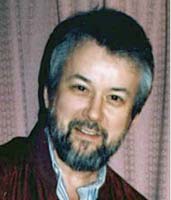 Bob Dearborn
Bob worked at both WDAE and WPLP in Tampa Bay. The best morning man I ever heard. Funny, very funny, but not below the belt funny. He has worked in Chicago at WCFL, with stops in Detroit, Seattle,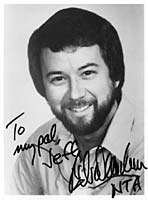 Pittsburgh, Cleveland, St. Louis and many other cities. Considered Hall of Fame by his peers and one of the best All Time DJ's in history.
Bob says "I am back 'home' in Chicago and marking my fourth consecutive decade on the air in the Windy City. I was on WCFL-AM, 1970-1976; my RKO Radio Network syndicated show, 'Night Time America' was carried by WFYR-FM, 1981-1985; I worked in Chicago on WJMK-FM and sister station, WJJD-AM, 1989-1994 ... and now I'm back on Oldies 104.3, WJMK-FM".
Update: April 28, 2003, Bob says "I shall be the new morning host (5:30-9:00 AM, Monday through Friday) on AM 740 in Toronto, thus taking my life and radio career full circle and back to the area where they both began."
"AM 740-CHWO is a clear channel 50,000 watt radio station with a Nostalgia format serving the 50+ audience with music by artists like Frank Sinatra, Barbra Streisand, (softer songs of) the Beatles, Tony Bennett, the Carpenters, Neil Diamond, the 5th Dimension, Dean Martin, Bette Midler, Bread, Dionne Warwick, Tom Jones, Petula Clark and Simon & Garfunkel. I've spent 10 of the last 13 years in this format -- five years (middays, afternoons at WJJD-Chicago), five years (Program Director/mornings, middays) at KIXI-Seattle. This will be a good, comfortable fit."