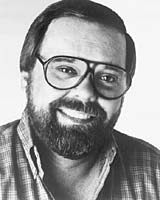 Bob Collins
Harold Wallace Lee at birth, this Lakeland boy went on to achieve greatness in radio.
The first time we heard Bob "The Batchelor" Collins was at WINQ in the early 1960s. This man was quite the entertainer, a terrific wit, quick, tight, and could talk dirty without saying a dirty thing. He led you to the line, and allowed you to walk yourself across. A talent many jocks did not have.
"Uncle Bobby's" big move came in 1972 when he was PD and PM drive jock at Milwaukee's WRIT (AM & FM). He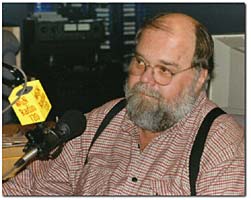 got a call from WGN Chicago inviting him to "audition" for a weekend slot. They were so impressed that soon he took over the 1PM daily slot (always interrupted by daytime Cubs baseball then). He was soon moved into afternoon drive and with the retirement of Wally Phillips a few years later Bob took over the most coveted slot in all of radio... morning drive on WGN Chicago. The rest is history.
Bob Collins, an accomplished pilot, died years before his time in a crash of his single engine plane in 2000. His plane hit another craft in mid air and crashed on top of a building in downtown Waukegan.