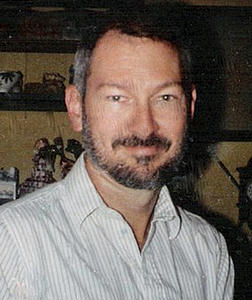 Alvis Sherouse
(Page Kinsey)
Alvis Sherouse worked under the moniker Page Kinsey at WALT Radio starting in 1960, through 1963 before departing for WPKM and WFLA Radio locally. Alvis had a stop at WBBH befoe enlisting in the Army in 1965 and serving util 1968. In Tampa he worked at WQYK after graduation
Alvis was a graduate of USF in 1971.
Sherouse moved back to Miami where he worked as a DJ and was named Miami's best DJ in 1990 by Miami's South Florida Magazine in 1990.
Alvis ended up working at WTMI where he jocked and was Operations Direrctor. It was there where he suffered a heart attack and passed away in 1990.
In 1963, Alvis Sherouse took Tedd Webb into his tutiledge and taught him how to run a control board and do commercials. He instructed and airchecked Tedd until Tedd ended up getting a job at the station. "For this I will always be indebted to you Alvis."
First ballot Tampa Bay Radio Hall of Fame.