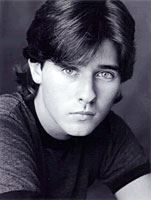 Robert Vito
Robert Vito knew he wanted to act from a very early age, telling his mother when he was only four years old that he wanted to be on television. After obtaining an agent in Florida he began working on various TV commercials. His first acting break came at age ten when he landed a guest starring role on the television series "Chicago Hope".
Robert's best known for his role in the feature film "Spy Kids 3-D:Game Over", in which he plays "Rez" a charismatic and mysterious beta tester of a virtual reality game, and the "cool" leader of the game boys. Other television work includes NBC's "American Dreams", Fox's "Bernie Mac Show", "Buffy The Vampire Slayer", and "The Practice". As well as a recurring role on ABC's daytime drama "Port Charles" where he played Neil Kanelos.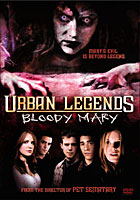 In his spare time Robert enjoys playing sports like baseball, football and golf. He loves Paint-balling and is on the traveling tournament team,"ReeL BallerZ". He also enjoys going to the beach and spending time hanging out with his friends. Robert now splits his time between Los Angeles and Florida.
Robert can also be seen in the upcoming film, "Urban Legends: Bloody Mary" to be released July 2005.
May 9, 2005: URBAN LEGENDS: BLOODY MARY DVDetails
The cover art just came in... Sony Pictures Home Entertainment just sent Fango the details of its DVD release of URBAN LEGENDS: BLOODY MARY, the third in the slasher series.