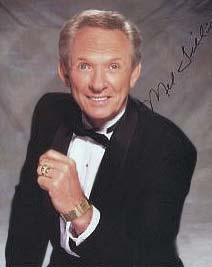 Mel Tillis
Muh muh muh muh m m Mel Tillis was raised in east Hillsborough County, attending Plant City High School where he played on the football team and beat drums in the band.
Born Lonnie Melvin Tillis at Tampa General Hospital on August 8, 1932, he spent the first eight months of his life in a neighborhood near Lowry Park. His family soon relocated to Dover, 18 miles east of Tampa. When he was three, he contracted malaria, which resulted in permanent stuttering for him. He spent brief periods in Pahokee, Florida as well.
Speech therapists at his schools administered various treatments but failed to cure the speech problem which at one time embarrassed him but later became his trademark in show business.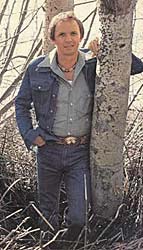 He learned to play guitar (and later the fiddle) during his early teens while remaining active in the high school band. In the early 50s, devoid of any real career ideas, he enlisted in the Air Force. He was discharged in 1955 when for a short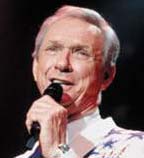 time he attended the University of Florida. Bored, he dropped out and moved back to Plant City where he worked at various tasks including strawberry picking and truck-driving. In 1956 he wrote a song called "I'm Tired," which was recorded by and became a big hit for Webb Pierce. This enabled Tillis, as he said later, "to get the hell out of the strawberry patch in a hurry".
He found that the stutter never appeared when he sang and gradually his confidence grew and he moved to Nashville. During 1956 and 1957 he began to perform and made his first recording, only to be told he needed original material, which prompted him to concentrate more on writing. He signed with Columbia Records and had his first US country chart success with his co-written song "The Violet And The Rose" in 1958. The rest is history.
During Tillis early years, he took the initiative to seek out one of his television idols, Ernie Lee, who listened to him and saw great promise. Ernie recalled he didn't know what to expect "from a kid who took days to just say one sentence" but when he sang his speech was flawless. He has written dozens of well-know songs for other singers, including "Ruby, Don't Take Your Love To Town" made famous by Kenny Rogers.
Mel has appeared in more than a dozen feature films including "Every Which Way but Loose" with Clint Eastwood, "W.W. & the Dixie Dancekings", "Cannonball Run" I and II, and "Smokey and the Bandit II" with Burt Reynolds, and the lead with Roy Clark in "Uphill All the Way".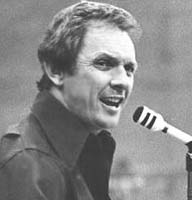 The eldest of his two children, Pam Tillis, was born July 24, 1957 in Plant City and has become a country music star in her own right. >>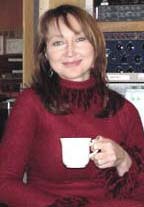 Tillis still appears often in the area and can usually be seen at the Plant City Strawberry Festival and the Florida State Fair.