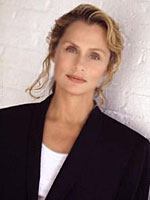 Lauren Hutton
Born in South Carolina and raised in the Forest Hills section of Tampa, Lauren Hutton embarked on a modeling career in roundabout fashion by becoming a Playboy bunny at age 20. It wasn't long thereafter that the statuesque Hutton became a top fashion model, cover girl and commercial spokesperson.
She attended Chamberlain High School where she was so homely looking her English teacher had to help her get a date for the senior prom. Upon graduating in 1962, she spent a year at the University of South Florida, meandering through basic courses and searching out an area of interest.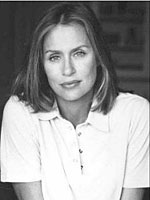 Seeking to become more attractive for the guys, she went for a makeover at the downtown Tampa Maas Brothers cosmetics counter, where others were amazed at the look she could achieve. The rest is history. She had some pictures made and boarded a plane for New York where she spent years, first as a Playboy Club waitress and then as a top model.
Though advised early on to correct the slight gap in her teeth, Hutton wisely retained this "imperfection," which gave her on-camera persona a down-home sensibility that other, more ethereal models lacked. She appeared on more magazine covers than any other model of her time, made hundreds of talk show appearances, and was featured on CBS' Sixty Minutes news magazine a number of times.
She began appearing in films in 1968, hitting her stride with such movies as Gator (1976) with Burt Reynolds, American Gigolo (1978), and Zorro, the Gay Blade (1981).
Unlike other actresses-turned-models, Hutton achieved critical acceptance fairly rapidly, earning respectable reviews for such projects as the 1977 TV miniseries The Rheinman Exchange and the 1984 adventure film Lassiter (in which she played a literally bloodthirsty villainess).
Following the lead of Farrah Fawcett, Hutton made her stage debut in the harrowing revenge-for-a-rape stage play Extremities in 1983. In recent years, Hutton has cut down on her acting appearances to return successfully to modeling; she has also become a staunch and powerful activist for several political causes.
Hutton returns to Tampa often. Most recently spurred by her passion for sea life, diving and conservation, she went in head first into the Florida Aquarium's Dive With The Sharks experience.