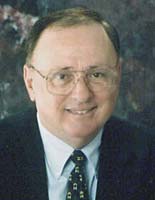 Joe Chillura
Architect Joe Chillura's career in public service began more than 30 years ago when he was elected to a four-year term on the Tampa City Council. Since that time, he has served a 12-year stint on the Hillsborough City-County Planning Commission and on the Hillsborough County Commission from 1990-1998.
Chillura's most celebrated accomplishment was crafting a solution to keep the Tampa Bay Buccaneers from leaving Tampa after the team was purchased by Malcolm Glazer in the mid-90s. Almost every local government and civic leader made unworkable proposals to help build a new stadium to keep the team in Tampa. It was Joe Chillura who proposed the Community Investment Tax (CIT), a halfpenny sales tax that not only paid for a new stadium but provided for sorely needed new schools, sidewalks, fire and law enforcement vehicles and equipment, repair and replacement of aging infrastructure and so much more.
Chillura saw to it that the Board of County Commissioners voted to place the CIT on the ballot so citizens could decide for themselves on the tax, which passed by a margin of 53 to 47 percent in 1996. The new ultramodern stadium was built and Tampa kept a team that has shown itself to be a real winner under its new ownership.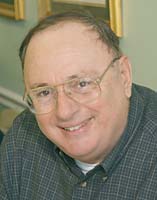 Joe has been involved in so many decisions that affect the lives of every person in Tampa and Hillsborough County that it's impossible to briefly list them all. He has served on boards of the: Tampa Bay Area Rapid Transit Authority; the National Association of Regional Councils; Ybor City State Museum; Fort Brooke Commission; Florida Association of the American Institute of Architects Growth Management; USF President's Advisory Committee and the Lowry Park Zoo Board...just to name a handful.
Among his other important accomplishments are: The Neighborhood Bill of Rights; Landmarks Ordinance for Historic Preservation; Tax Abatement Program for Historic Preservation; Creation of the Hillsborough County Economic Development Department; Creation of the Hillsborough County Alliance for Disabled Citizens; Creation of the Asian-American Liaison Office; Lowering of the Indigent Health Care sales tax; Funding for Veterans Freedom Memorial and assistance to local Veteran's American Legion Cemetery...and the list goes on forever.
He was instrumental in the placement of a chapel at Tampa International Airport.
| | |
| --- | --- |
| Joe Chillura, left, & son Paul relax at Joe Chillura Court-house Square, named in Joe's honor in downtown Tampa. | |
Joe's 35-year career as an architect has been highlighted with a specialty in public projects consisting of schools, hospitals and other institutional buildings. His most notable achievements in architecture include being on the design team for Tampa International Airport and the United States Postal Service.
Chillura was recently honored by the Planning Commission with the "Person of Vision Award." The Hillsborough County Commission named a downtown Tampa park directly across from the County Center on Kennedy Boulevard the "Joe Chillura Courthouse Square" to honor him for his service to the community.
Joe attended Hillsborough High School and graduated from the University of Florida with a degree in Architecture. He has been married for 40 years to Mary Helen, a teacher at Berkeley Preparatory School. He and his wife have five children: Tina, Joe, Conna, Paul, and Vincent and six grandchildren (so far).
Even with all the above, Joe's service to his friends and people of our community continues to this day as a consulting architect and private citizen.