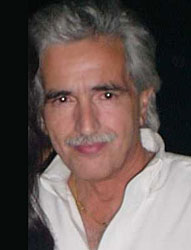 Jim Robiconti
In the night club business, there is none quite like Jim Robiconti, he gave the Tampa Bay area a night life, and what a nightlife it was. He owned and managed some of the most memorable night spots in the history of Tampa Bay, his places were legendary, a be-in and be seen must.
In Jim's own words
I have been an owner, operator, designer and consultant of bars for over 30 years. Starting as a young man with Holiday Inns of America, I was at one time the youngest general manager in the international system. As a musician and an emcee I always favored the lounge or disco inside my hotels and always produced an excellent bottom line. I was so successful with one of them the franchise holder renamed it for me. "Mr. R's place" at the Holiday Inn Airport in Tampa Florida opened in 1973 and launched my career in bars and night clubs.
In July 1976 I built my first free standing disco named "The Great Doctor Robiconti's Miracle Elixir and Music Emporium". It was 10,000 square feet, decor was reminiscent of an old time travelling medicine show, and at the height of the disco craze it was a huge success. Over the next 15 years I built three more "Robicontis" along with consulting and designing clubs for other individual clients. In 1992 I began consulting full time and did work for Hilton, Hyatt, Fun Cruise, Tex-Mex and many private investors.
Over the years I have designed, built, and managed everything from a 100 seat executive hotel lounge, to a rock and roll beach bar, to a jazz club featuring a 17 piece orchestra all the way to high volume discos with capacity in excess of 1500 people. I am proud to say that I am familiar with every position in a club from bartender to public relations director. In 1995 I was contracted to build a large disco in Lima, Peru and since have built six more high volume clubs in that city.
E-MAIL: jimrobiconti@yahoo.com
EB SITE: www.all-about-bars.com
For his contribution to the Tampa Bay nightlife and club scene, we proudly proclaim Jim Robiconti a Tampa Bay Legend.