George M Steinbrenner
They called him "The Boss"… many who worked for him simply called him "GMS"…but he was also widely known as "anonymous" for his charitable behind-the-scenes generosity. George Michael Steinbrenner III, principal owner of the New York Yankees, fired more managers than any other owner but his team won more World Series than any other team during his watch.
The sports and business legend died of an aneurism July 13, 2010, only nine days after his 80th birthday…yes, he was born on the Fourth of July. The larger-than-life sports icon had been suffering from gradually worsening Alzheimer's-like symptoms for nearly five years and had relinquished day-to-day management of his beloved Yankees to his sons Hank and Hal.
Steinbrenner and several partners, including John DeLorean and Nelson Bunker Hunt, bought the Yankees in 1973 from CBS for $10 million, although selling back some of the real estate assets to CBS reduced the price to $8.8 million. Under his iron-fisted supervision, the team won 11 pennants and 7 World Series titles.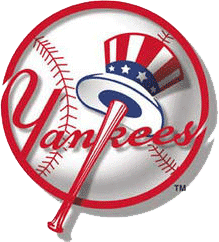 The public seemed to have a love-hate relationship with George…but it was mostly love. He was extremely popular and everyone wanted a piece of him. From time to time, he was even asked to do television commercials, most notably for Pepto Bismol in the 80's and Visa Credit in the 90's. He was often teamed with one of his high-priced Yankee players in the TV spots. Steinbrenner's likeness was also a featured character on the long-running NBC sitcom "Seinfeld."
He moved to Tampa from Ohio after purchasing the team to watch over its spring training activities and to oversee his father's struggling American Ship Building Company which main facility was at Tampa's port. His first home was in the Carrollwood section of Hillsborough County. Twenty-five years ago, he purchased a residence in the Beach Park section of Tampa, and ten years ago moved into a $4 million mansion on Frankland Road on the west side of the Palma Ceia Golf Course.
The baseball giant was also active in horse racing, owning a thoroughbred race horse stud farm in Ocala. At one time he had a major financial interest in the Tampa Downs race track near Oldsmar, which he sold in the nineties for $8 million.
A devout Republican, a jury found him guilty of making illegal contributions to the 1972 presidential campaign of Richard Nixon, a close friend of his. He received a full pardon in the matter from President Ronald Reagan.
He was a regular at the old Malio's Restaurant on South Dale Mabry and had his own designated table. At least two or three nights a week, he would eat there after work, meet friends and conduct business. He had lunch there once a week with his best friend, Tampa Tribune sports editor Tom McEwen. He was heartbroken when it closed.
One of his favorite pastimes was ownership of a large hotel at Rocky Point on Tampa's Courtney Campbell Causeway. He used his interest in the Yankees to collateralize a loan to make improvements to his "baby." He could often be found in the coffee shop having meetings in the middle of the night. His main office was nearby.
George was widely known for his big heart. He set up the Gold Shield Foundation in Tampa to help the families of police officers killed in the line of duty. As an anonymous donor, he assisted hundreds of families, youth sports organizations, food banks and so many others with money to assist at times when there seemed to be no hope for desperate situations.
Steinbrenner's medical problems seem to begin in 2003 when he passed out at the funeral of his longtime friend, football and basketball great Otto Graham. His personal physician, Andrew Boyer, rushed to Sarasota at the time to personally tend to his care. Though he was given a clean bill of health, his general condition deteriorated from that time.
There is no person in the Tampa Bay area that deserves the designation of LEGEND more than George M. Steinbrenner. Despite his intense personality, his glowing heart added more jobs, more flavor, more color and more happiness to our community than any other man could ever deliver.
-Contributed by Tony Zappone
Update: July 13, 2010
Yankees' Steinbrenner dies at 80 ... 1930 ~ 2010
The Tampa Bay area and the nation shared some very sad news in July. Our good friend and sport legend George M. Steinbrenner passed away at St. Joseph's Hospital in Tampa July 13, 2010... He had just turned 80 on the Fourth of July.
George M. Steinbrenner will long be remembered ... and for hundreds of very good reasons. Goodbye George. You will be missed. May you rest in peace.