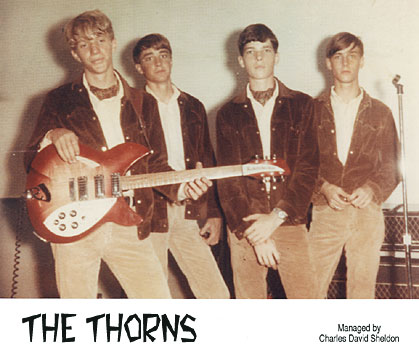 The Thorns ~ 1966
Left to right: Stephen Griggs -guitar, Leighton Ingram -bass, Lee Bailey -guitar & Scott Johnson -drums.
The Thorns played through out the Tampa area from '64 thru '66. Teen centers, high schools and country club parties. Played numerous times at The Spot where Charles Sheldon picked the group up for booking and management.
Stephen and Lee went to the Beau Heems in '67 where Lee replaced Bob Orick on bass and Stephen replaced Jim Eldridge on guitar.