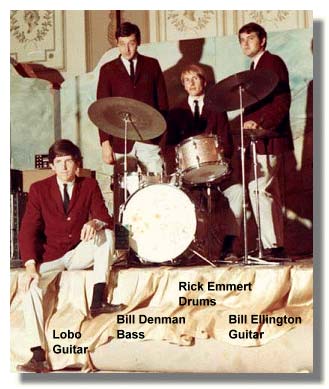 The Sugar Beats
This band was fronted by Kent Lavoie, better known as "Lobo" the 1970s singing sensation. They played Tampa Bay's night spots and several concerts as opening acts for bigger groups.
Kent Lavoie on guitar & vocals, Bill Denman on bass & vocals, Rick Emmert on drums and Bill Ellington on guitar & vocals.
Songs:
"What Am I Doing Here With You"
"Have You Ever Had The Blues"
Web Site: www.fansoflobo.com