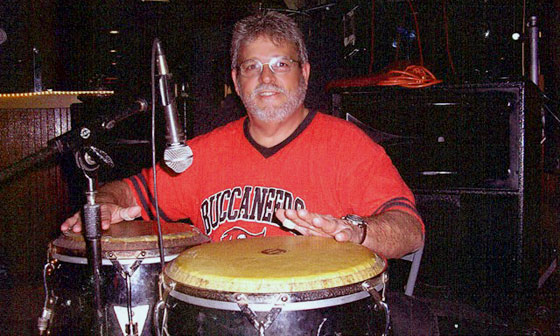 Sergio Rosello
This former Jefferson Dragon exhibits the same soulful Conga beats as predecessors like Joe Lala and Elpedio Bazo. Sergio has been playing Congas around Tampa Bay for many years, staring with bands like Joey Ray & The Shays, and other club bands. He has been featured on many records cut in the Cigar City.
Rosello now plays with "Cardiac Arrest" and appearing at Gene's Place in Drew Park. Rosello has rhythm galore, and is the heart and soul of the experience.
Born in Cuba , raised in Palmetto Beach , this mega music machine is one of the most talented musicians to come from the Tampa Bay area.