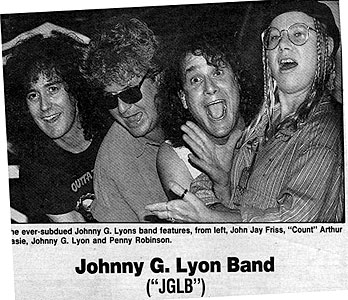 Johnny G. Lyon Band (JGLB)
One of the hottest all times blues bands in Florida history, featuring the front man whose name the band bears, Johnny G. Lyon.
Great guitarist, fabulous singer, and a terrific entertainer. The band is now the house band at Johnny G Lyon Restaurant & Bar located at 5915 Memorial Hwy. in Tampa, Florida.