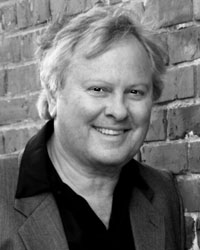 Johnny Charro
Johnny Charro is the dean of Tampa Bay nightlife. For more than 30 years, Charro has been entertaining audiences throughout the south, giving them the kind of musical selections conducive to dancing and high energy entertainment.
Charro's musical roots are based in rhythm and blues and rock and roll, and is excellent in delivering ballads that touch the heart.
Charro is considered to be the premier entertainer in Tampa Bay. Audiences have followed Johnny from venue to venue, showing the dedication that has made him the most beloved act in Tampa Bay nightlife history.
Johnny has delved into song writing as well, and has co written a tune with fellow Ybor friend John Centinarro, entitled "Viva Ybor". The song is being released on Akashic Records this summer. It is also being featured in the motion picture "Real Premonition", to be released in July.
Charro is currently touring in support of the song, making appearances throughout the Bay area and central Florida.
Johnny is heading into the studio to wrap up his upcoming CD entitled "Viva Ybor", also due out this summer. The CD will feature many standards as well as original compositions, depicting Johnny evolved musical metamorphosis.
Johnny Charro is exploding on the music scene in 2005, this survivor of all musical trends is going to be a path finder to reckon with. His style, his magic, his stage presence, his charisma is the determining factor in the discovery of a new" star.
Web Site: www.johnnycharro.com or contact at info@johnnycharro.com