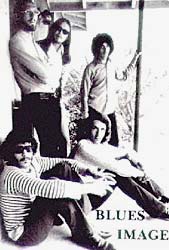 Blues Image
Personnel:
MANUEL BERTEMATTI drms, vcls
SKIP CONTE keyb'ds
MALCOLM JONES bs
JOE LALA perc
MIKE PINERA gtr, vcls
Started playing in Tampa at Dino's on Dale Mabry. The band caught fire, traveled to Miami where they were the house band at Thee Image night spot. The rest is history, moved to Los Angeles, signed with Atco Records (Atlantic), hit the charts with a million seller, "Ride Captain Ride".
Joe Lala left the band and played with many of the top acts of the era, and also took up acting which is his prime source of income today .See his bio on "Where Are They Now".
Mike Pinera left after the 2nd album to join Iron Butterfly. He played with Alice Cooper and several other acts, now lives in Los Angeles and is part of "The Classic Rock All Stars". See his bio on "Where Are They Now?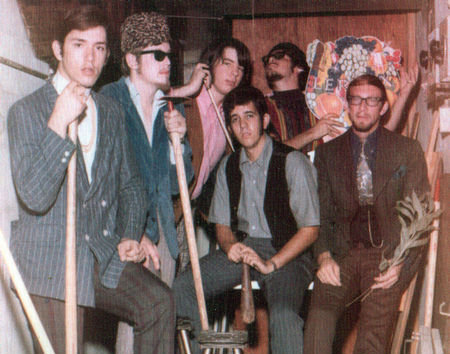 Blues Image 1967 at Dino's