The Satellites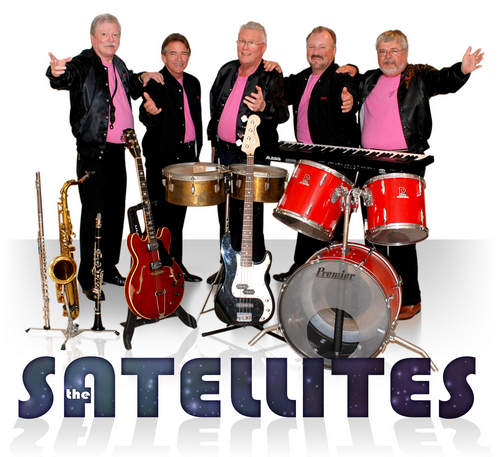 The Satellites formed in 1959 at Plant High School in Tampa, Florida. The band recorded a 45RPM record called "Moody" in 1960 which received a 4 star rating from Billboard Magazine for the best recording of the month. Jim McGuirt reformed the band in the 1970's and entertained thousands of people in the Florida area for years.
The Satellites opened for national acts including: Little Anthony & The Imperials, The Platters, The Coasters, The Drifters, Frankie Ford, The Flamingos, the Tokens, The Diamonds and more. The band appeared at the St. Petersburg Coliseum with 92.5FM, major conventions, Oldtown Cruise in Kissimmee and many venues throughout central Florida.
Jim relocated to North Carolina in 2004 and recently moved back to Tampa. The Satellites are reformed with two of the original members and are now entertaining young and old alike, playing the favorites we all grew up with. Let this band be a part of your next activity and you will relive the good ol' days. The band will amaze you with each person's musical skill, with guitar, bass, keyboards, saxophone, flute, timbales and vocal harmonies. The Satellites will entertain you.
Web Site: www.thesatellitesband.com